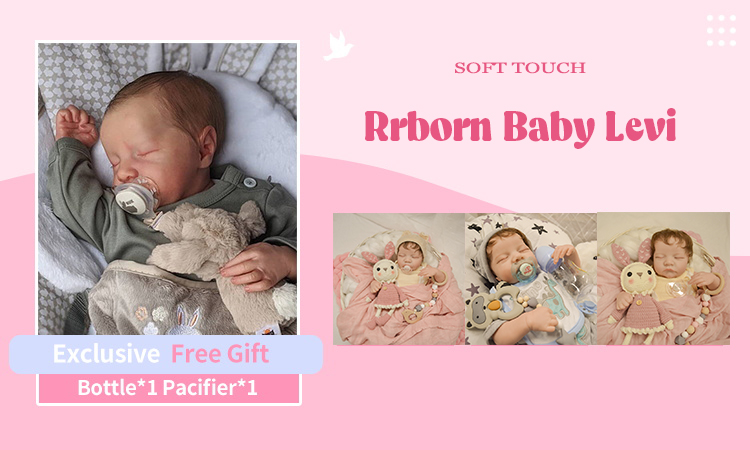 Our lovely Levi Baby! Sunny big boy and sweet girl! A lovely sleeping baby, lovely and warm. What do you think he was dreaming about?
The big boy, Levi, has slightly chubby limbs and a head, wears a soft yellow crawling suit, a pair of cute little socks, a bottle, a magnetic pacifier and a birth card. Suitable for doll collectors over 3 years old.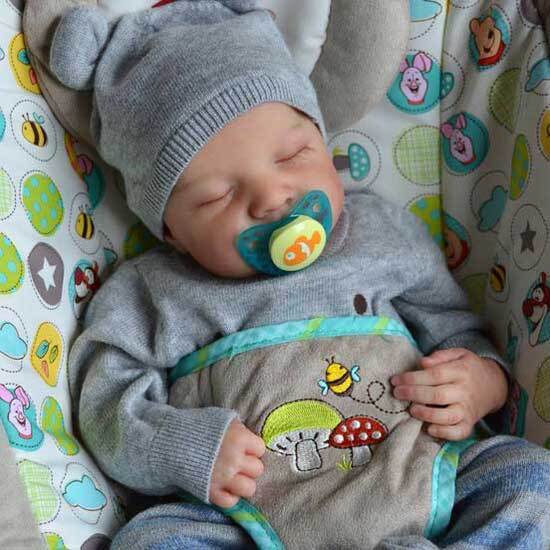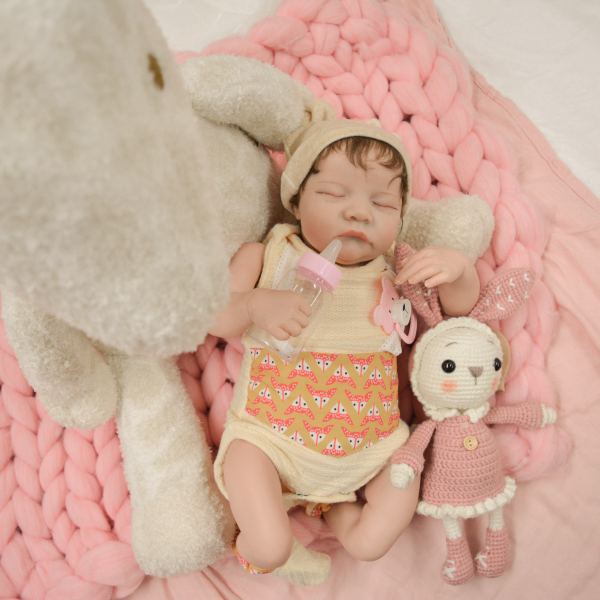 Levi is handcrafted of our soft RealTouch vinyl skin, with hand-rooted hair, hand-painted fingernails and toenails and a soft baby powder scent. His delicate newborn features are so realistic! His body is loosely jointed, too, and he's poseable, so he feels just like a real newborn infant in your arms. Truly, his every breath is a special little blessing!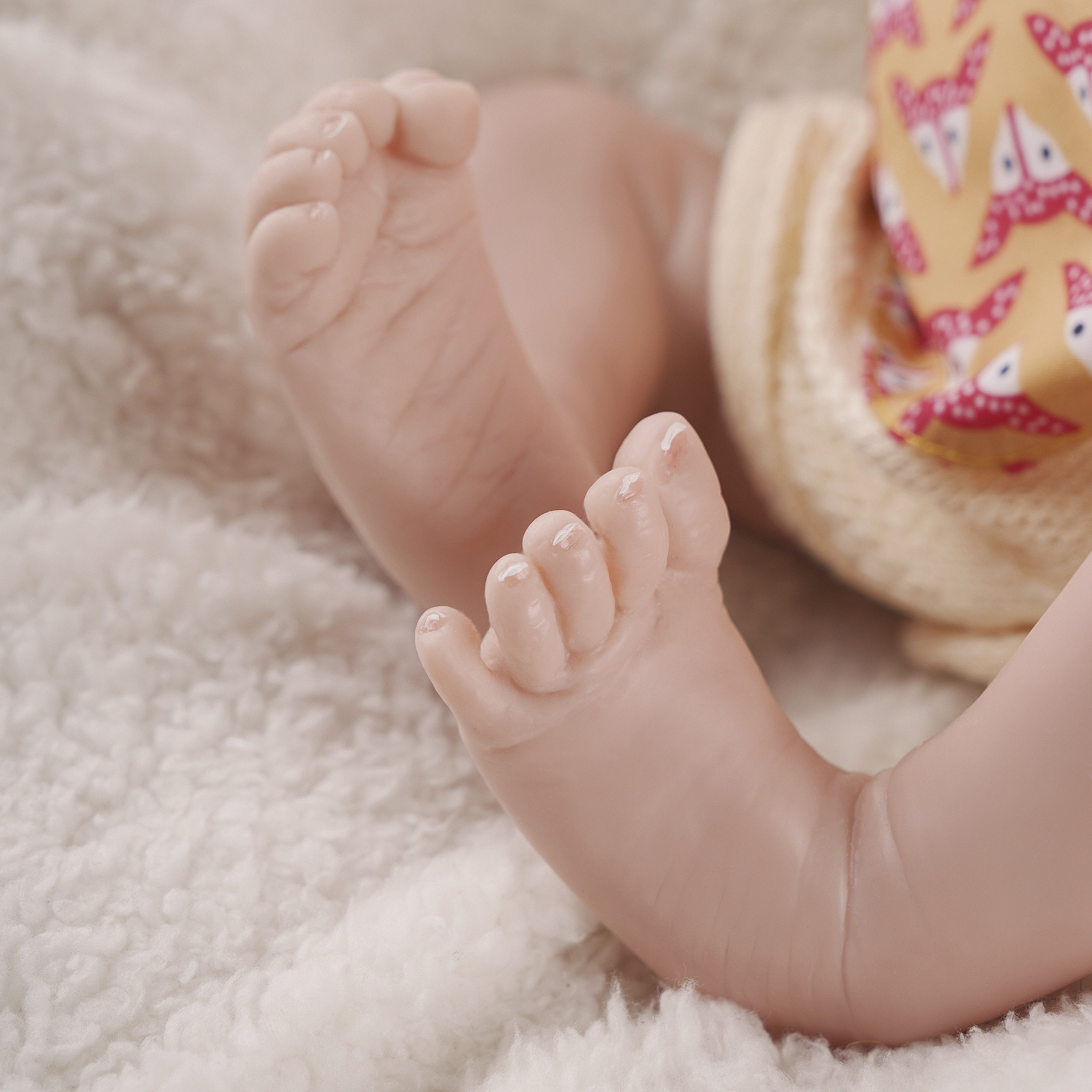 - -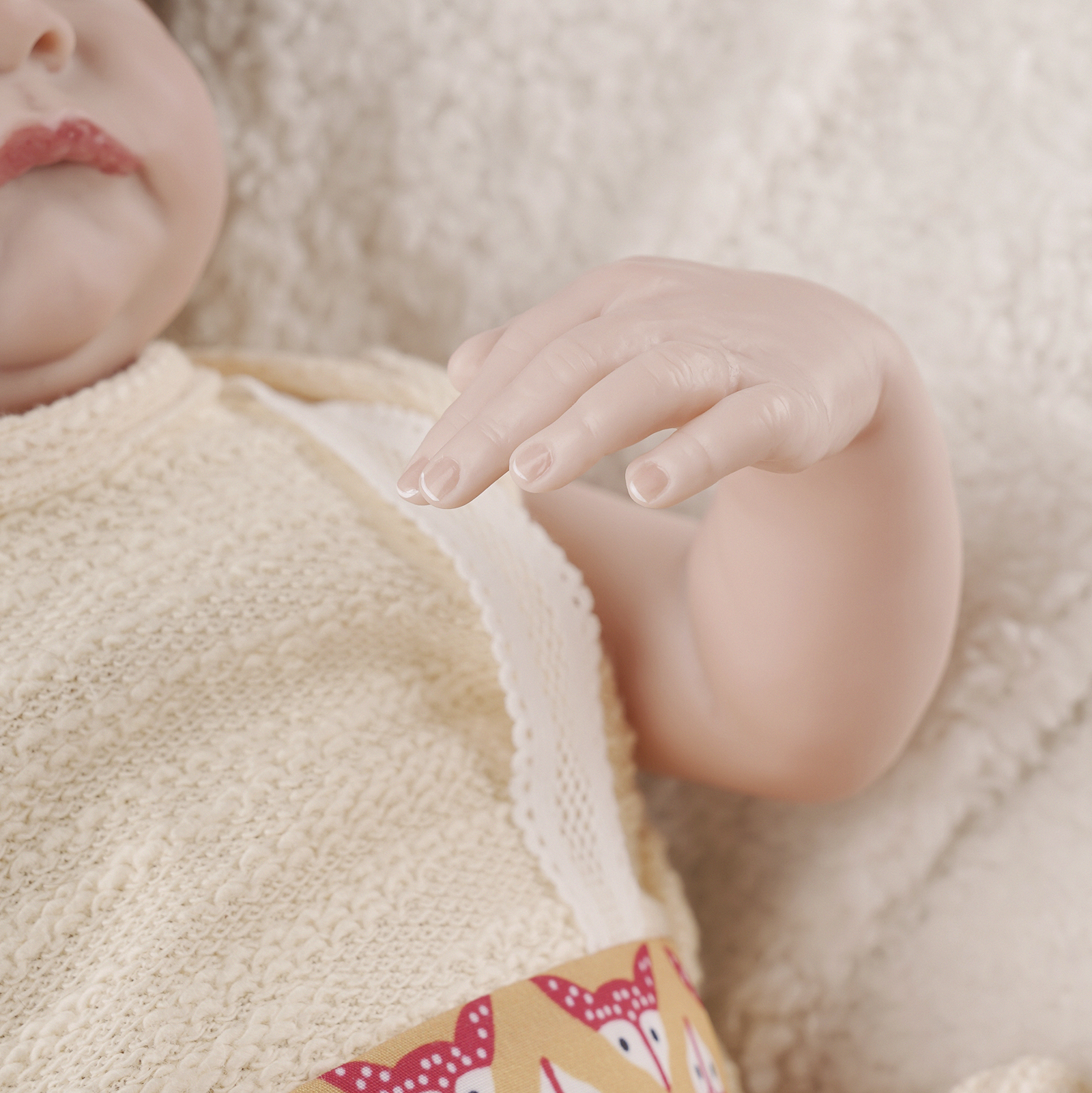 Strong demand is expected for this first-of-his kind lifelike baby doll. Order now!